Our Products
Ketel One Oranje, Vodka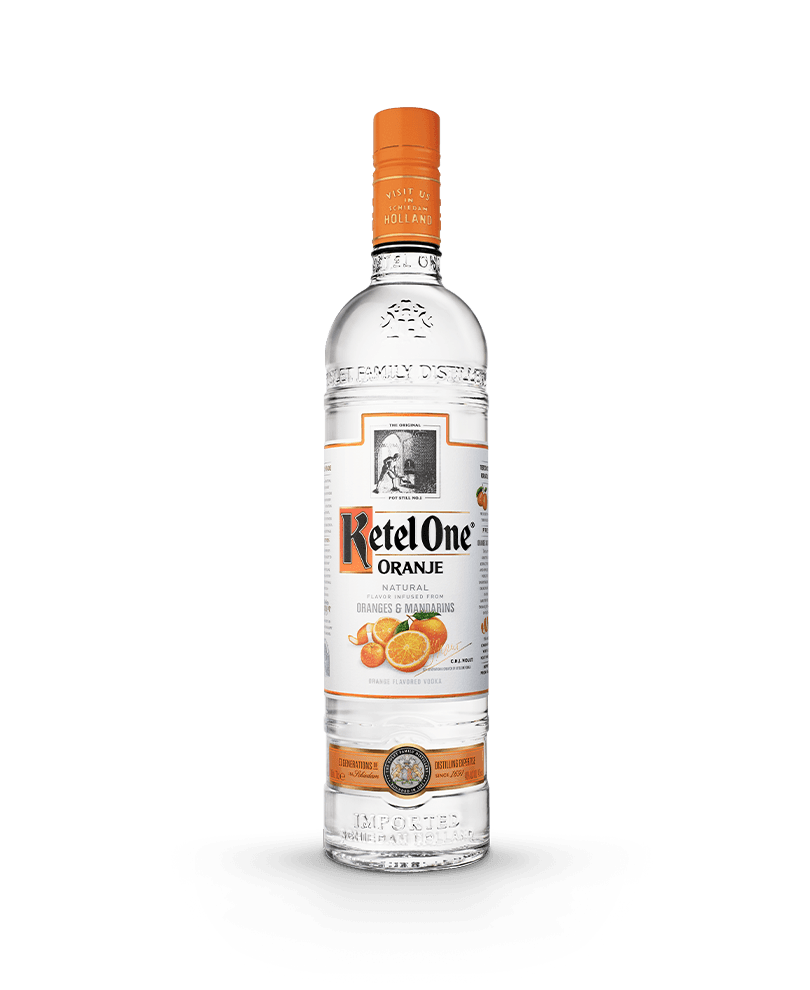 A playfully bold vodka that comes alive with the infusion of fresh Valencia and mandarin oranges and wraps up with a lively, warm hint of spice that lingers on the palate. Perfect to sip on its own, as a staple in your favorite cocktail or mixed with soda water.
Where to Buy
On the nose
Pops of zesty orange and surprising freshness.
Flavor
Relish bright orange crispness and juicy orange notes.
Feel
A generous, distinctive silky softness.
Finish
A lively, warm hint of spice lingering on the palate, with a long finish.