Our Products
Ketel One Citroen, Vodka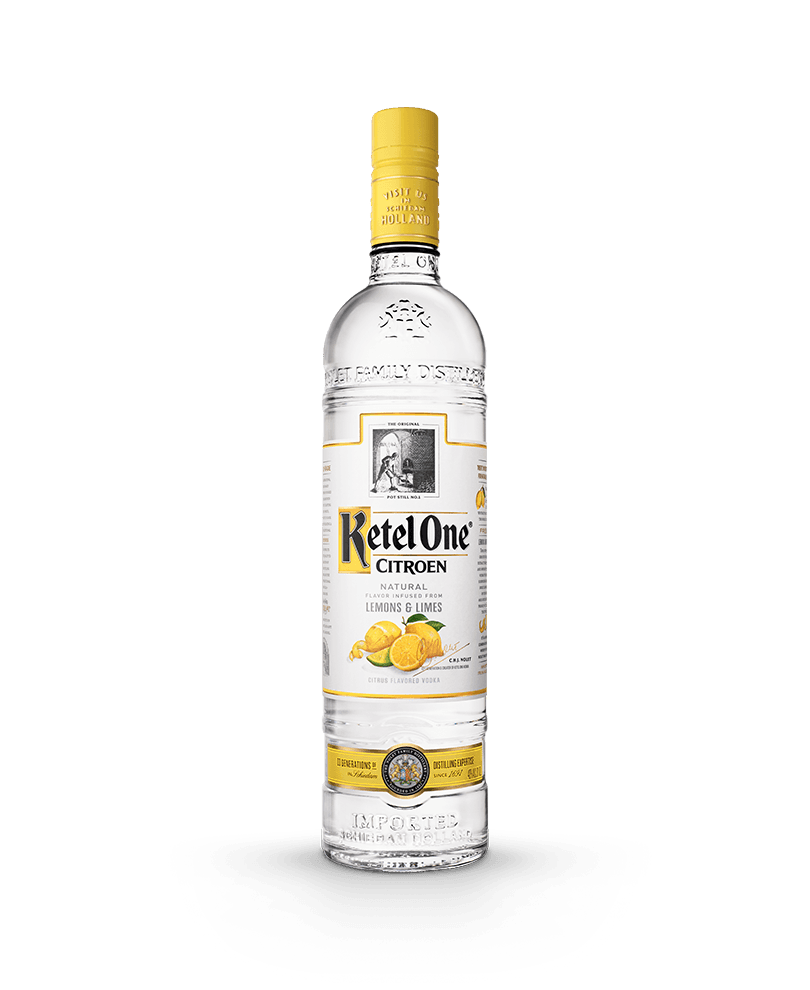 A bold and bright vodka made byinfusing the highest-quality, natural essences of 4 different types of lemon and 2 types of lime. Best enjoyed how you like it: neat or in your cocktail of choice.
On the nose
A sweet and fresh aroma thanks to the burst of lemon zest
Flavor
Taste the hints of freshly cut lemon and delicately sweet honey
Feel
Easy and pleasant, with a silky softness on the palate
Finish
A sweet honey and gentle lemony custard aftertaste, followed by a long finish.